Professionals as well as hobby and amateur sportsmen and women are entitled to use the training and competition tracks in order to perform biathlon and cross country sport.
Parking Charge
On all public parking spaces at the Hohenzollern Skistadium parking fees according to the parking charge regulation will be charged from 1st December to 31st March of the following year.
The price for a day ticket per vehicle is 4 Euro.
Summer operation
"A good winter sport athlete is formed in summer"
The Hohenzollern Ski Stadium offers a yearlong use.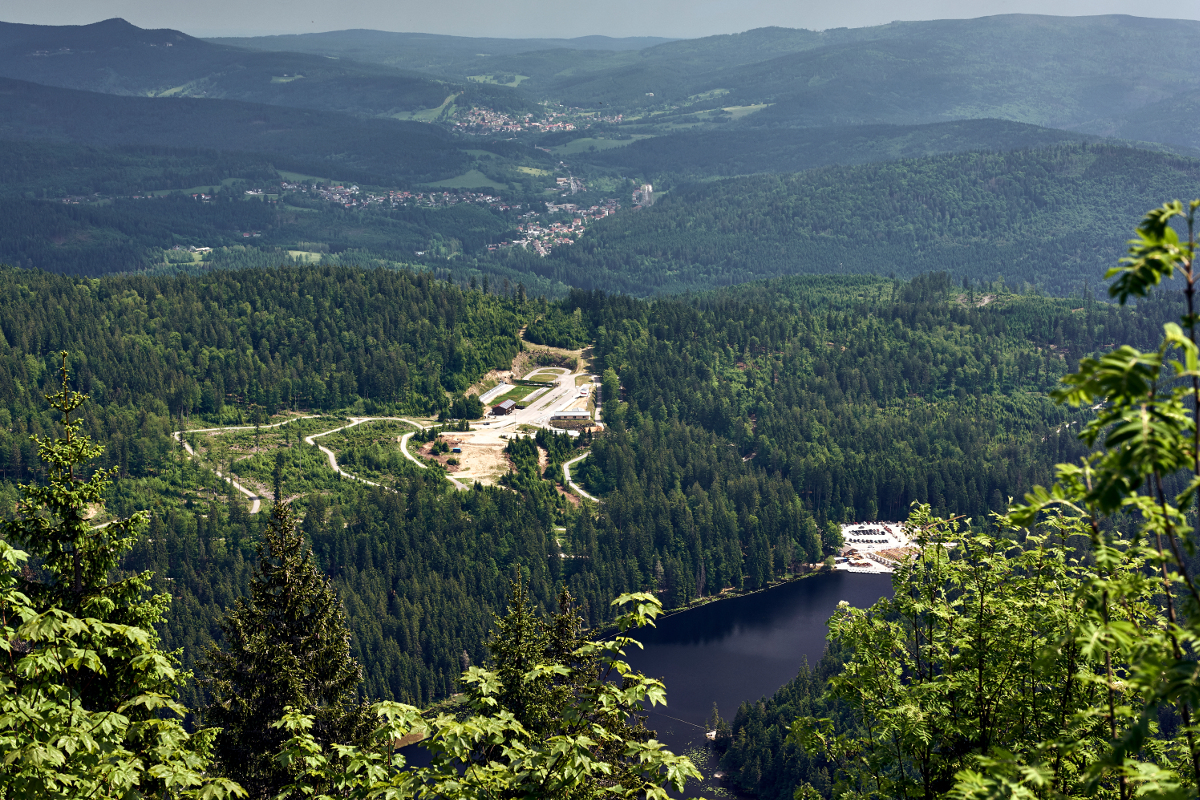 In summer 2, 3 km bituminized roller ski tracks are available for training purposes. All cross country skiers and inline skaters can train under ideal circumstances also in the warmer seasons. This raises the chances for every athlete.
The roller ski track is explicitly also for local amateur sportsmen and women and tourists and can be used for the following activities:
Nordic sports
Nordic walking
Inline skating
Roller skiing
Mountain biking
Nordic fitness park
Follow the traces of the international greats in cross country skiing and biathlon!
ATTENTION! In order to prevent injuries we recommend to wear safety equipment including a helmet.
Equipment and rifle rent
Bring your own equipment or hire the equipment for 10 Euros per person and equipment. The rifle will be provided.
Contact:
Verwaltung Hohenzollern Skistadion
ARBERLAND Betriebs gGmbH
Geschäftsführer: Herbert Unnasch
Ansprechpartner: Sepp Schneider
Tel. 09921 / 9605-3113
Fax: 09921 / 9605-101
E-Mail: kontakt@arberland-betriebs-ggmbh.de